That period of time when one year ends and the next one begins is a strange one. It makes us nostalgic, retrospective, it brings us slightly clearer vision and it lifts our hearts just a little so we feel hopeful for the new year. It makes us want to shed the load we've accumulated over the past year, and look forward with renewed conviction and vigour. It makes us rue what we've done wrong, what we could have done better, and zero in on the things we really want.
So we got to asking ourselves what exactly we hope to achieve in 2017 that we hadn't in 2016.
Here are our New Year's resolutions:
JOYCE
Writing Resolution #1:
2016 was the only year since 2009 where I didn't finish writing at least one novel. So for 2017, I'm committing to writing – and COMPLETING – a manuscript, be it the problematic young adult contemporary one that's been full of false starts or the first of a fantasy series that's been brewing in my brain for a while. This year, my motto is to finish what you start, dammit!
Writing Resolution #2:
To write consistently every day. Even if it's just for 10 minutes, even if I can only snatch a pocket of time during lunch, on my commute to work. Every little bit counts. The idea is to keep advancing with the word count. No excuses. Not even the demands of the day job is going to keep me away from the WIP. And certainly not my own self-doubt and fear of failure or imperfection.
General Resolution: 
I say this almost every year, but this year I resolve to live a little more. Take a chance. Head outside. Meet new people. Make new friends. Maybe open myself up to love.
Let someone into my world. Speak my mind. Wear my heart on my sleeve. Then see what happens. I might be surprised, I might be mortified. But hey, what doesn't kill you makes you stronger, right?
NICOLE: 
Writing Resolution #1: Edit like there is no tomorrow.
I'm really excited to have quite a few "completed" manuscripts written. That being said, none of them are close to the querying stage. And I'm really itching to be at the querying stage (despite how terrifying querying actually is). So my goal is to edit–and edit properly and in-depth–so that in the latter half of 2017, I'll be back in the trenches. And I'm trying out a new editing technique that I'm super stoked to implement and see how it works!
Writing Resolution #2: Remember to have fun.
These past few months, I've gotten into a real rut, writing wise. I've gotten so caught up in a lot of things, but I think I can sum it down into one aspect: while trying to give my writing the attention and seriousness it deserves, keeping the goal of publishing in my mind's eye, I forgot the reason I wrote in the first place: to have fun and to tell stories that I love. And I want that to always be in the forefront, so that I can actually continue writing again.
General Resolution: Get fit.
And I don't just mean physically, though that is definitely at the forefront. I also want to become fit financially, mentally, emotionally and spiritually. Basically, I'd like to focus on improving myself in my aspects while also loving myself in every aspect. A challenge, to be certain, but I'm excited to chase it, nonetheless.  
BECKY:
Writing Resolution #1: Finish writing a novel.
Like Joyce, 2016 is the only year that I have not written a novel since 2003. I'm determined to start, write, and finish my new story. Even if I write 1500 words a week, I could have a complete novel by this time next year.
Writing Resolution #2: Read at least 50 books.
Authors always say that reading helps them become better writers. My goal is to read and analyze at least 50 books, with the purpose of figuring out how they were written.
General Resolution: Treat myself better.
This means eating better (more veggies and fish, and less red meat), exercising more regularly, sleeping enough, and most importantly, learning to understand when I need to recharge, so I don't let my anxiety have too much control over my life.
MEREDITH:
Writing Resolution #1: Finish at least one manuscript
I have two novels that have been rattling around in my brain for over a year now, but I just wasn't consistent enough in my plotting and writing to actually get them down on paper. (Or, on my laptop…) So this year I plan on finishing both the revolutionary war novel that's been giving me sass, and if possible, the sequel to my first novel HONORS. This is tied into another writing resolution (Resolution 1.5), which is to write more consistently. I think I'll set a weekly word count goal, since my schedule each day is really unpredictable right now.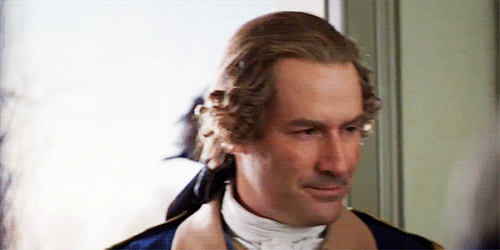 Writing Resolution #2: Read more books by POC and LGBTQIA+ authors.
I started working on this in 2016, but this year I really want to be more conscious of the writers and artists I support. There are so many amazing creators who unfortunately don't always make the bestseller lists but whose work deserves to be seen and shared, and I know I have a long way to go in order to get better at this. And again, this is connected to a broader resolution (#2.5), to read more books in general.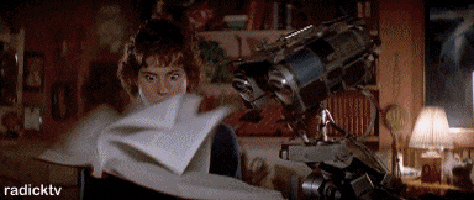 General Resolution: Work out more consistently
I just noticed I keep using the word consistently. Last year I'd go through phases where I'd get super motivated to make lots of changes, and I'd keep up with it for a week or two, but then my motivation would fizz out and I'd never make real progress. So this year, I'm making a promise to myself to really commit to staying healthy and exercising – no matter how cliche it might be – or how much I may hate running.
With that, we wish you a fulfilling year ahead made up of moments serendipitous, unforgettable, and absolutely sublime. Go forth and make 2017 as magical as you've always dreamed!
What are some of YOUR New Year's resolutions, writing-related or otherwise? Share them with us in the Comments section below. Happy New Year!