Hello, readers!
In the spirit of spring finally arriving (and quickly transiting into summer) and the new growth everywhere, we wanted to mix things up for this month's Reading Round-Up. Instead of telling you the books we're currently reading and what we're looking forward to reading, we wanted to each talk about a book that we did not finish (DNF) and talk about a book that we literally couldn't put down.
We hope you enjoy our recommendations below!

JOYCE: 
Did Not Finish: This was a hard decision. Remember when I was raving about EMPIRE OF SHADOWS by Miriam Forster? I found it hard to stay engaged after 60 percent of the book. The world-building is INCREDIBLE, yes. But there was also not much conflict. I kept holding on to the hope that the story would pick up, and the main characters would come together soon, but they just went their own ways and their situations didn't seem dire at all. Regretfully, I have to set that aside for now and move on to more gripping stories.
Couldn't Put Down: FOREST OF A THOUSAND LANTERNS by Julie C. Dao. An East Asian retelling of Snow White from the evil queen's point of view? YES, PLEASE. The writing is detailed and vivid, and ever since I read Marie Lu's Young Elites trilogy, I've been intrigued by stories written from the villain's POV. Also, yay for more diverse fantasy!
NICOLE:
Did Not Finish: Honestly, I don't have these very often. I dunno if I just get really lucky with my book choices, if my stubbornness makes me finish a book that I otherwise wouldn't or if I'm just really easy to please, as a reader. But, I actually did have a book that I stopped reading after, if memory serves, roughly 100 pages. It was Silverlock by John Meyers Meyers. A novel that was meant to incorporate a bunch of literary references into a real world setting as the main character goes on an adventure through them all, I was so excited to read this novel, for two reasons: one, I thought it would be a potential comp title for the book I was writing at the time, in terms of creativity. Secondly, there is another series that follows, in the most basic level, the same premise, and it is one of my favorite series of all time. I was excited to read something similar.
Instead, I got a book where I had more questions than I had answers (and not in the, I-really-want-to-keep-reading-to-find-out kinda way), a protagonist who was arrogant to the point of annoyance and no semblance of a plot whatsoever. So I put it down and didn't finish it and I don't regret it at all. Rather, I'm just a little disappointed to have built up an idea of what I thought this book was and then have that idea not match. I'm glad this isn't a regular thing that happens to me.
Couldn't Put Down:  So, you know that series I alluded to above? It's actually going to be my choice for my book that I couldn't put down, picking the first book, Here, There Be Dragons by James A. Owen, the first book in The Chronicles of the Imaginarium Geographica series.
I read this series when I was a lot younger and completely fell in love with it. It was unlike anything else I'd ever read, so imaginative, with a twist at the end that I completely didn't see coming, but I positively loved it. It was so rewarding to read, especially as someone who loves books and I just loved all the references to some of my favorite books. I've recently started rereading the entire series and just finished book five, before ARC called me, and it's just been so fantastic to get back into this world again and just be awed by such a creative premise and story. If you haven't read this series, I promise that it will push you well past your allotted reading time.
MEREDITH:
Did Not Finish: Ok so mine is a bit different in that it was a non-fiction book called The Mistresses of Cliveden by Natalie Livingstone. It's an account of a country house outside London that has, well, seen A LOT, and the book is broken up into chronological sections on each 'Mistress' who lived there. In terms of content it's right up my alley – early modern British history, art, architecture, court intrigue – but the style made it hard to get invested. It jumped around quite a bit, and felt disjointed. And I found some sections more interesting than others, purely based on whether or not I'm interested in that era, which I guess is unfair to the slightly later sections. But even though it didn't grip me like a thriller, I still want to finish it out of historical curiosity, so it's second in line in my non-fiction TBR list right now.
Couldn't Put Down: Ok so this one is a bit easier because I just finished it a few weeks ago and I'm still having feels over it. V.E. Schwab's A Conjuring of Light. It's the final part in her Shades of Magic trilogy, and I FINALLY read it and ohmygoodgolly it was fantastic. It's a historical fantasy that follows multiple characters as they attempt to save Red London, a magical alternate London that's been invaded by a manifestation of pure chaos/bad magic (I know, stay with me), and hoo boy does this book move. Schwab's style is concise, sharp, and elegant, and the shorter chapters mean you're turning pages before you even realize. I lost lots of sleep reading this book, but it was so worth it. The world Schwab has created is so immersive, you can't help but want to get lost in Red London and go on adventures, and have a sweet coat/cloak that billows behind you all the time.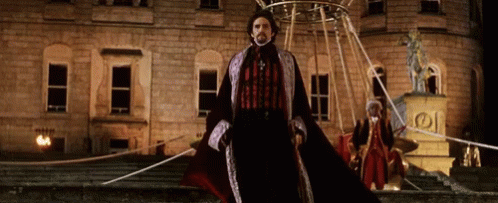 I love the main characters even more now too, like brothers Kell and Rhy (who are precious cinnamon rolls who need to be protected), the eternally-badass Lila (who is full of secrets and quick with her daggers), dashing pirate captain Alucard (#swoon), and cold yet noble Holland, a rival magician from yet another alternate London (I KNOW!). I think it was a worthy end to the series as well, which tied up all the loose ends – but I hear Schwab is working on another series set in the same world called Threads of Power, so I'm definitely looking forward to pulling on those threads and seeing where they lead!

We're hoping, with the warmer weather that is almost too enticing to resist, we'll be reading a lot of books in the later category here in the coming weeks–and we'd love to get your recommendations on which books you believe will have us getting a sunburn, unable to stop turning the pages! Let us know in the comments below.
Happy Reading!